Chair Gas cylinder removal tool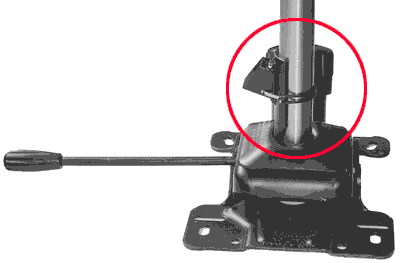 Rent a Gas cylinder Lift-Off® removal tool for $7.00 only when purchasing any gas cylinder or mechanism from Swivel Chair Parts. The identical tool used by office chair repair professionals, office furniture dealers, chair manufacturers and others. The Lift-Off tool with printed simple instruction and return address information will be packaged along with your gas lift cylinder or mechanism purchase.
Lift-Off® tool (no return) may be purchased
for $70.00 without a merchandise purchase
Conditions and Terms:
A deposit of $70.00 will be added to your cylinder and/or mechanism purchase. Return the Lift-Off tool within 21 days of invoice purchase date to receive $63.00 credit charge back to your credit card.
Lift-Off tool must be back in our possession within 21 day's of invoice date to receive $63.00 refund, or own the "Lift-Off" instead.
We make no guarantee that you will remove your gas cylinder with the Lift-Off removal tool.
We are not responsible for any chair damages.
We are not responsible for Lift-Off tool damage or loss other than normal wear and tear.
We are not responsible for return delivery on-time failure.