Platform spring Blocks Install
Blocks are included with springs at no charge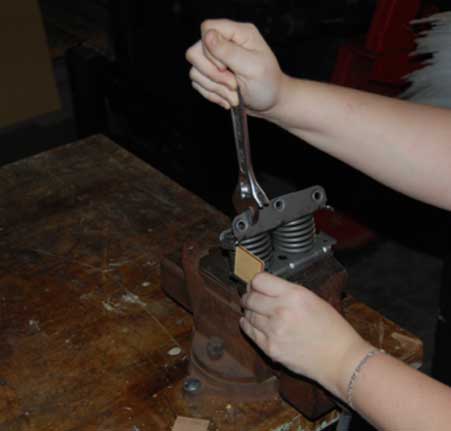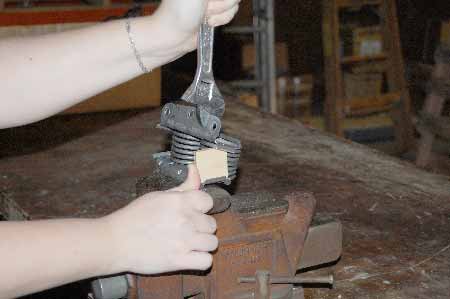 Step 1
After inserting into a vice, place an adjustable wrench over the framebase and snug tighten wrench.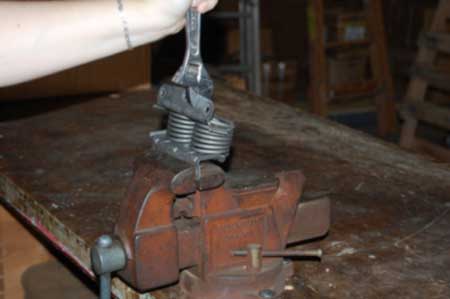 Then bend backward to open and spread the frame at the block receiving end.
Step 2
Partially insert wood block, still bending back using wrench. Only a small amount of entry is needed to complete Step 3 below. Repeat Steps 2 for other end.
Step 3
Push wood block in using thumb until somewhat centered. Repeat for opposite end.
(If it will not push in, open with wrench again and place a little bit further in.)
Remove blocks after installing.
Finished