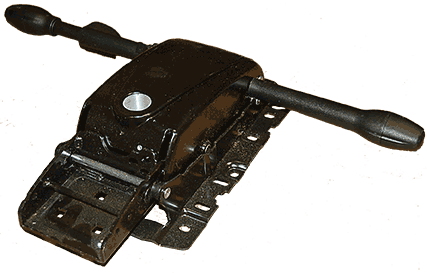 Articulating Knee Pivot Gas Mechanism
This mechanism is designed for chairs with separate back. The steel holding the back is curved like the Letter, "J".
Mounting configuration
Starting from the rear towards front, mechanism mounting holes are at 8" and 8 3/4".
Side to side--6"
Back plate for up to 3 1/2" wide J-Bar has 3 square bolt holes for positive attachment.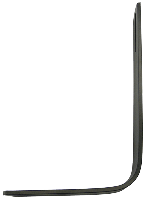 J-Bar
Knee pivot chair rocking action
Lock-in or lock-out rocking action lever
1/8" thick metal
Optional additional front to rear mounting holes
Adjustable spring tension
Height adjustment lever
Part #373586GKP...$122.90